Top Ecommerce Blog Posts and Articles for December 2011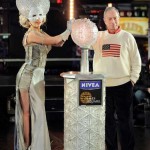 A new year has begun! Ushered in by Mayor Bloomberg and Lady Gaga (quite the pair). I'm excited for what 2012 has in store. And I have yet to abandon any New Year's resolutions.  😉
Before we wipe 2011 out entirely, here are a few good reads from last month in the world of ecommerce…
TOP PICK: The chance of a lifetime – Seth Godin's Blog
Great end to 2011 post. It's all about motivation.
5 Ways to Attract More Customer Reviews – Get Elastic
Some good tips in this one.
SEO Tips for Ecommerce Sites – AboutUs
Simple plan for improving your Google ranking
How to Fix Crawl Errors in Google Webmaster Tools – SEOMoz
What to do about those pesky 404s
Put Your Customers First – Amex OPEN Forum
Rules to live by.
50 Good Customer Service Strategies – CPC Strategy Blog
I'm sure you'll find a few you can use.
Does Price Influence Cart Abandonment? You Better Believe It – GetElastic
An interesting analysis of cart abandonment.
How we achieved 99% accuracy in order fulfillment – Practical Ecommerce
Great real-world example.
Looking for a web host that understands ecommerce and business hosting?
Check us out today!