Top Ecommerce Blog Posts and Articles for June 2011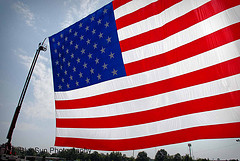 Fourth of July celebrations are right around the corner. Cookouts, pool parties, trips to the beach, and fireworks are probably on the docket for many of us. If you just can't stay away from the computer and want to read up on what's happening in ecommerce, enjoy these posts and pages…
TOP PICK: Retailers: How To Sell Online In 60 Seconds – Bloggertone
Witty analysis of what happens in 60 seconds when a customer drops by your online store.
How to make your business worth crossing the street for – Jim's Marketing Blog
You have to stand out to get their attention.
How to Install the Google +1 Button on Your Site – Practical Ecommerce
Google's latest button is all the rage. Here are the details on adding it to your site.
New Edition of the Ranking Factors for 2011 is Now Live! – SEOmoz
It's only updated once every 2 years! Great SEO info in this one.
Ecommerce website? Bring price and add-to-cart button closer to increase sales – Visual Website Optimizer
Some A/B testing results on button positioning for an online store.
You&A With Matt Cutts – Outspoken Media
Live blogging from SMX with Mr. Google Himself – Insider SEO info in this one.
Product Data Feed Best Practices – doublePLUS
Tips and advice for submitting your products to feed services.
Check out this supermarket's email – Econsultancy
Interesting example of how to make a newsletter email stand-out.
5 Must Haves For That About Us Page – Small Business Trends
So simple, yet so powerful!
Looking for a web host that understands ecommerce and business hosting?
Check us out today!