Top Ecommerce Blog Posts and Articles For May 2011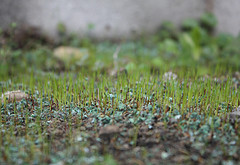 A little late with the top posts of May, but we've been crazy busy with ShopSite 11 upgrades.
I love the month of May. Time to plant new grass for the lawn, a taste of summer, and golf gets into "full swing" (pun intended).
Of course May also has some great ecommerce pages and posts, so check them out on your iPad while you're lounging next to the pool. 

TOP PICK: Idiot-Proofing Your Store – doublePLUS
Funny, short, easy to read, and most importantly, spot-on!
Shopping Cart Page Checklist: 16 Things I Look For – GetElastic
Great list with clear examples
Do 404s Hurt My Site – Google Webmaster Blog
The 411 on 404s, straight from the horse's mouth.
Fat Pandas and Thin Content – SEOmoz
More solid info about dealing with Google's latest algorithm update.
Innovative Techniques To Simplify Sign-Ups and Log-Ins – Smashing Magazine
Some cool tips in this one to avoid customer confusion.
Optimizing Page Speed – Actionable Tips For SEOs and Web Developers – SEOmoz
In-depth tips and tricks for the "geeks" like me.
Looking for a web host that understands ecommerce and business hosting?
Check us out today!