Top Ecommerce Blog Posts and Articles for August 2011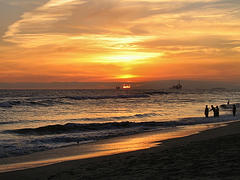 As summer starts to draw to a close, we start to turn our attention back to our businesses. The Christmas shopping season is right around the corner…
I've listed a few links below that I found to be worth a read from the past month.
TOP PICK:How to Make Your Customer Service Shine – Practical Ecommerce
Want to compete with the big boys and girls of ecommerce? Beat them with service!
Email Marketing: Don't Waste Your Welcome – Get Elastic
Great examples of doing more with your email newsletters.
The Complete Guide to E-mail Marketing – 1stWebDesigner
Tons of information in this one!
9 Tips to Increasing eCommerce Conversions At Checkout – Outspoken Media
Common sense ideas to boost your sales.
Beating Google's Panda Update – 5 Deadly Content Sins – SEOMoz
If you've been affected by The Great Panda, read this.
How 'Doing The Math' Adds Up To Increased Online Revenue – Search Engine Watch
One interesting way to make more money in your online store.
Looking for a web host that understands ecommerce and business hosting?
Check us out today!