Top Ecommerce Blog Posts and Articles for September 2011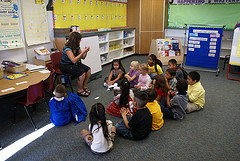 Ahhh, September. The extreme heat is fading away here in Connecticut, and the kids are back in school. I'm definitely a summer kind of guy, so September is my last "good" month before the colder weather takes hold.
So if you find yourself indoors due to rain and cold, take a minute to check out a few solid URLs to help with your ecommerce business…
TOP PICK: 9 Pointers for Selling Common Products – Practical Ecommerce
If you only read one article from this list, make it this one!
Which e-commerce trustmarks are most effective? – Econsultancy
Good analysis of what works and what doesn't when it comes to trust/security seals
7 Creative Ways to Get Customer Testimonials – KISSmetrics
Might be a few you never thought of…
What everybody ought to know about free offers – Jim's Marketing Blog
Wise advice from Jim about marketing a "free" gift.
How Do I Get Google's Bulleted Snippets? – SEOmoz
The low-down on what you need to do for this feature in Google.
Panda-Proofing your Content – Outspoken media
Google rankings down? Read this to see what the experts suggest to correct it.
Boost Holiday Sales, Download GoDataFeed's 2011 Holiday Guide – GoDataFeed
A solid guide about the upcoming holiday shopping season
These Aren't The Meta Descriptions You're Optimizing For – SEO Theory
Common misconceptions and outright false info about SEO
Seven Tips for Creating Killer Product Pages – KISSmetrics
Another great read from KISSmetrics.
Looking for a web host that understands ecommerce and business hosting?
Check us out today!