Google Trusted Stores – It's Worth Looking Into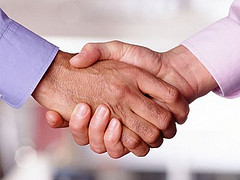 Google is rolling out a new service for ecommerce merchants…
Google Trusted Stores
It could be the end-all and be-all of trust seal programs… Or it could be another beta offering Google dismantles in a year or two.
Whatever the outcome, it would be foolish for SMB ecommerce merchants to ignore it.
Google Trusted Stores
Google recently launched this new service and has a blog post describing Google Trusted Stores. In a nutshell, the program hopes to separate the great online merchants from the mediocre and bad.
Google will award a "badge" to online stores that consistently offer:
Excellent customer service
Merchants will have to share data about shipments with Google, and Google will poll customers for their experience with your company when problems arise.
It's worth a shot
Although the program is in its infancy, and not much is known about the nitty-gritty at this point, I'd recommend filling out the form at Google to be considered for this program. There's nothing to lose, and if you're selected early, it's another way to stand out from the crowd.
…
To put it another way… If you know you're awesome at what you sell, but you're having a hard time telling the world, this might be the way to do it!
Looking for a web host that understands ecommerce and business hosting?
Check us out today!