Top Ecommerce Blog Posts and Articles for September 2010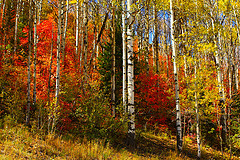 Ah, the start of Autumn. The leaves are starting to change colors, school is back in session for the kids, and the dog days of summer are fading away. It sounds so nice, except it also means the end of the golf season is fast approaching here in Connecticut…. not so nice for me.
I guess I'll have more time to find interesting ecommerce articles like the ones below.  😉
TOP PICK: How Long Should You Persist a Shopping Cart – Get Elastic
It's not a clear-cut answer. Good insight and discussion.
6 Common SMB SEO Mistakes and How to Fix Them – Small Business Trends
Funny look at common SEO mistakes.
Ten Must Do Items This Holiday Season – Practical Ecommerce
a quick tune-up to gear up for the holiday shopping season.
5 Blogging Mistakes That Make You Look Like an Amateur and Cost You Sales – KISSmetrics
Have a blog? Read this.
How to attract more sales leads from your website! – Jim's Marketing Blog
You don't have to be selling 100% of the time to increase sales.
Are We Marketers Just Plain Stupid? – Mine That Data
Kevin pulls no punches when it comes to the latest marketing crazes.
Disaster Recovery – ShopSite Blog
How to back up your ShopSite store.
7 signs your SEO agency is living in the past – Econsultancy
Make sure you don't fall into one of these categories.
The Danger of Overdoing SEO – SEOmoz
Keep your SEO approach balanced, and watch your ranking soar.
Looking for a web host that understands ecommerce and business hosting?
Check us out today!