Top Ecommerce Blog Posts And Articles For June 2010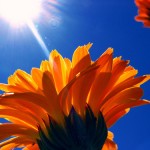 As the summer starts to heat up, so do the ecommerce related articles for June (ok, it's a little campy, but I'm in a giddy mood once summer rolls along and I'm out on the golf course).
Here's a small sampling of our favorites for the month…
TOP PICK: 16 Multichannel Marketing Myths – MineThatData
Great, great post about the numbers in marketing.
5 Ways To Reboot Your E-commerce Business – Website Magazine
Reboots can be a good thing.
17 Ways To Minimize Friction In The Sales Process – Get Elastic
Another home run from Linda @GetElastic.
iPads, e-commerce, And ShopSite – ShopSite
ShopSite's first blog post deserves a mention. 

In Online Retail, Usability Is Rated No. 1 – eMarketer
Solid findings about what people look for in an online store.
Why I Won't Buy From You – Bryan Eisenberg
Give people a reason to choose you…
Google May-Day Update: Five Tips For e-commerce – Econsultancy
Future proof your web pages for better Google rankings.
9 SEO Mistakes Businesses Make With Content – Outspoken Media
Entertaining yet informative look at SEO issues.
Expert Suggests Days Of Long Product Descriptions Are Over – Zippy Cart
An alternative view to descriptive products
Four Ways To Increase Conversion Rates – Practical Ecommerce
Easy to implement ideas and tips to increase profits
How To Engage Customers In Your E-Commerce Website – Smashing Magazine
In-depth article about influencing buyers to make a purchase.
Looking for a web host that understands ecommerce and business hosting?
Check us out today!