Top Ecommerce Blog Posts And Articles For February 2011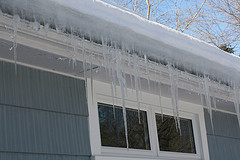 This past month I learned all about "Ice Dams". My definition:
Mother nature's way of letting buckets of water into your walls and ceilings.
As I wait for things to dry out in my house, here are a few links you might find useful to learn about something more exciting than ice dams.  😉
Enjoy!
Top Post: eCommerce Site Launching Checklist – Practical eCommerce
A must read for any soon to be live site. (or a good refresher for existing sites)
Tips and Must-Haves for your eCommerce Platform – SEOmoz
Some real gems in this article.
6 Search Operators I'd Be Lost Without – Outspoken Media
Some handy Google search tips – Did you know all six?
5 Sales Email Myths that are Costing You Money – Problogger
Great real-world example of how to write a winning sales email.
How to quickly get more clients, sales and inquiries from your site – Internet Marketing Jam
Clear and simple. Always good advice from Jim Connolly.
7 Best Practices for Facebook Connect on Ecommerce Sites – Get Elastic
Looking to sync your website with Facebook? Read this first.
Answers to 9 Top Email Marketing Questions – HubSpot Blog
More tips on crafting the perfect sales email.
Improve Your Organic Rankings With Google Places – Search Engine Watch
Use Google Places to boost your ranking in Google – It works!
Looking for a web host that understands ecommerce and business hosting?
Check us out today!