Top Ecommerce Blog Posts and Articles for February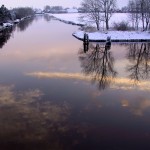 It's the middle of winter, so here are a few gems we pulled from the "cold" web for our top articles and posts for the month of February.
Stay warm!
…
Ten Great Ecommerce Ideas for February – Practical eCommerce
A good way to start the month – with timely tips.
Personalization Plus – Internet Retailer
Customization is big bucks for e-tailers; both for profits and expenses
5 Questions You Should Ask Every Customer – Duct Tape Marketing
A must-read for every business owner. Simple questions to really know your market.
Digital Profiles: What Data Do You Need? – MineThatData
Kevin sure knows his data mining! What every merchant should consider measuring.
Want to massively improve your marketing? Then get specific! – Jim's Marketing Blog
Another great piece of marketing advice from Jim.
Ten Must Read Tips to Start a Small Business Blog – Online Marketing Blog
A great primer or refresher for any business blog.
The Big Book of Site Search Tips – SLI Systems
Content packed whitepaper from SLI that is all about ecommerce search.
Container Store Co-founder Shares Secret Shopping Encounters – Dallas Morning News
I love this story. Superb article that's all about selling.
The Missing Google Analytics Manual – Bryan Eisenberg
This is the "wikipedia-like" article on setting up and getting the most out of Google Analytics
…
Read away!
Looking for a web host that understands ecommerce and business hosting?
Check us out today!