Top Ecommerce Blog Posts And Articles For April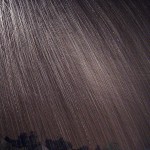 It's almost May, but as the saying goes "April showers bring May flowers". Although it may not be bright and sunny outside, here are a few shiny posts and articles from April that I found to be worth reading.
Stay dry!
But That's Not How I Shop! – minethatdata
Don't let your personal habits cloud your vision for how your customers really shop.
Secret To Breakthrough Customer Service? – MarketingProfs
Some great advice for any business to be above the fray.
Are You Providing Great Content That Will Make Your Customers Say "Whoopie?" – Constant Commentary
Enhance the customer experience and build loyalty that lasts a lifetime.
Website Compatibility Testing Made Simple – Practical Ecommerce
A great how-to on browser testing for your site (quite important to do).
How To Reduce Shopping Cart Abandonment: 10 No-Brainers – Get Elastic
Must read. Read again. Pause. Read it once more. (think I like this post?)  😉
Marketing With Confidence – Jim's Marketing Blog
Inspire your customers by oozing with confidence and a positive message at ALL times.
Visa to Acquire Cybersource, Authorize.net – Practical Ecommerce
Big news in the gateway world, solid article that looks at the implications of this purchase
Increasing Sales on Google Product Search – GoDataFeed
Ten very useful tips for maximizing your Google Merchant Center product offerings.
…
Enjoy the links and articles above? All of these and more can be found by
Following Us on Twitter. 

Looking for a web host that understands ecommerce and business hosting?
Check us out today!