Top Ecommerce Blog Posts and Articles for March 2011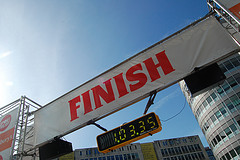 It seems that old man winter is not done with us yet. Tomorrow is April, and there's snow in the forecast. But the finish line to warm weather is in sight.
Just a few more weeks…
Here's what I found to be the top posts and articles for March.
TOP POST: SEO Case Study: Improving the Site's Architecture – Practical Ecommerce
Some real nuggets of gold in this article. Great concrete examples for ecommerce store owners.
4 Real Reasons to Care About Google Place Pages – Small Business Trends
So easy to implement, and big payoff for SEO and increased exposure.
Do You Need A Mobile Version Of Your ECommerce Website? – My Wife Quit Her Job
Great questions to ask yourself about your website.
Testing Checkout Sign-In Pages: Inspiration Gallery – GetElastic
Lots of real life examples of how to present the sign-in page…
Seven Tips for Successfully Managing Comparison Shopping Engines – eCommerce and Entrepreneurship Blog
Solid info on maximizing your Google Product Search and related comparison sites.
How To Feature Your Products on Group-Buying Sites – Practical Ecommerce
Groupon, Living Social, etc… The low down on how to use them for your store's marketing plan.
Looking for a web host that understands ecommerce and business hosting?
Check us out today!