Quality Product Photos Can Increase Sales
Something that can help you stand out from your competitors and increase sales is to show clear, accurate photos of the products you are selling.  While a professional photographer with the proper lighting and studio equipment is the best way to go, you can certainly learn some tips to to improve product photos taken right in your home or office.
Good quality images of each and every product are crucial to achieving sales and ensuring customer satisfaction.
Sarah James – sooperarticles.com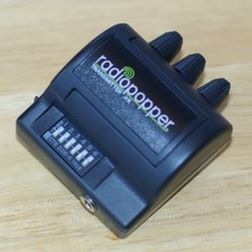 Take for example this photo on the right.  It was photographed on a kitchen table,  with an incandescent light above and some sunlight coming in a window.  It's not a bad photo, and it shows our product well enough, but it can be greatly improved with just a little preparation followed by few minutes of time touching it up.
Images have a direct impact on customer's purchasing decisions! Adding accurate, high quality product images is an effective way for you to inspire customer confidence and boost sales.
Amazon.com
Background & Lighting
Arranging a product on a table or on the floor is an easy place to put them for taking photos, but you have to contend with the color/pattern of the surface along with the background that may appear in the picture.  Another issue is lighting – if you have incandescent lights in your home they will create a slightly yellow or amber tint to the picture.  Compact fluorescent lights will be better, but will have a slight blue tint to them.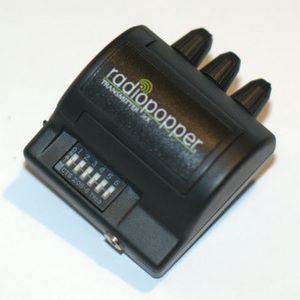 Here we have an new photo of our product, this time placed on a white piece of paper but still photographed on a kitchen table.  The primary difference here is is the incandescent light above was replaced with a compact fluorescent light, and the flash on the camera was used as well.  It's not a great photo, but we're getting closer.
It's a well-know fact that the picture of the Quarter Pounder with Cheese always looks better than the actual burger they serve you. This is not to say that the QP isn't a tasty treat, but the immaculate studio shot used on the menu does help sell more burgers.
Carlos Anderson – Examiner.com
While placing a product on a piece of paper works well if the product is small, photographing larger items will require something behind the product to use as a background.  This is where "Light Tents" or "Seamless Backgrounds" come into play.  A Light Tent is essentially a fabric box that allows the product to be bathed in a soft, even light without the glare of a flash, with a white or other color backdrop.  A search on B&H Photo's website provides a variety of options and sizes, some of which comes as a kit with lights.
A Seamless Background is a backdrop that curves up behind the product, providing for a smooth clean backdrop.  They come in a large variety of sizes and materials, such as paper, muslin, or plastic.  One example would be the "Infinity Board" by Cloud Dome, available here at B&H Photo.
Editing
Once you have your photo, the last item would usually be some minor editing.  In an ideal setup with the proper lighting and camera settings no editing may be needed, but in our example photo we are a little out of focus and the background is not a clean white so we have a couple things to fix.

An excellent and free photo editor, available for both Windows and Mac, is Google's Picasa.  Google has extensive documentation available here that will explain how each feature works.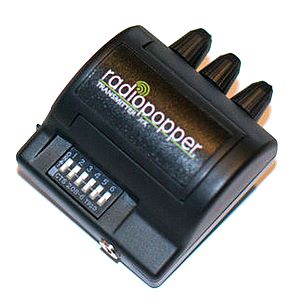 Here we have our completed image.  To touch up the photo you saw above, we used Picasa's Tuning tab and increased the "Highlights" slider, along with the "Fill Light" slider to create a clean white background for the image, then the "Sharpen" button on the Effects tab was used to add some clarity to the photo.
As you can see, we have greatly increased the quality of the product photo we started with, which will help encourage customers to make a purchase.
It may take some time to find a good place to setup for taking your photos and some more time to become familiar with the editing software you choose, but once you have the methods down you will be able to easily and efficiently create high quality product photos for your store.
Looking for a web host that understands ecommerce and business hosting?
Check us out today!