Top Ecommerce Blog Posts and Articles for April 2012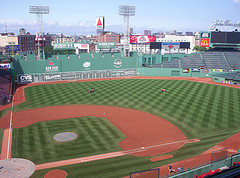 Wow, I can't believe it's May already! April seemed like a blur.
Baseball is in full swing (I assume you can tell my favorite team from looking at the pik), it's finally getting into prime golf weather, and we're busy as ever here at LexiConn (which is a good thing).
Here are six gems I plucked from last month you might want to peruse…
TOP PICK: 10 Ways to Improve Product Photos – Practical Ecommerce
Great ideas for perking up your piks on your site. Photos are important!
How Retailers Can Build Pinterest in Their Brands – Marketing Profs
Pinterest is still going strong. Here are some ways to integrate it.
How Should You Handle Expired Content? – SEOmoz
What do you do when content on your site is old or obsolete? Read this and find out!
A Beginner's Guide to Paid Search – Search Engine Watch
Solid primer on using Pay per Click Advertising.
Getting to Know Your Bots: Robots.txt 101 – Outspoken Media
All you need to know about the robots.txt file
Google Says Don't Make this SEO Mistake – Get Elastic
My runner-up for this month. How to add *real* value to your selling points.
Looking for a web host that understands ecommerce and business hosting?
Check us out today!