Top LexiConn Tweets – Dec. 6 – Dec. 27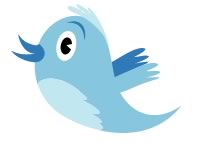 We'll highlight a few Twitter posts and links that we found valuable over the past 3 weeks…
RT @Roxyyo: 8 Tips for Account Registration #ecommerce (me: great advice for stores offering customer registration)
…
RT @TRUSTesmallBiz: Five Tips for Promoting Your SMB with Twitter and Facebook
Simple advice for leveraging social media.
…
RT @ecommerce: Principles Of Effective Search In E-Commerce Design #ecommerce #seo
Great look at various search methods and features from Smashing Magazine.
…
RT @Econsultancy: Top five mistakes all email marketers made in 2009. Yes, you too! (me: solid tips for email mktng)
A must read for anyone sending email newsletters.
…
RT @JBGuru Social Media Snake Oil? Yes? No? – Blog post from @minethatdata: (me: great analysis of value of soc. media)
Love this blog post. A numbers approach to Twitter.
…
RT @doba: 10 Commandments of Quality Shopping Cart and Its Checkout | memesponge.com:  #ecommerce (me: good list!)
Top 10 list for online merchants to follow.
…
RT @TheGrok: RT @mashable 7 Steps to Add Value with Customer Ratings & Reviews by @samdecker #ecommerce
All about customer reviews.
…
Just a sampling of some of the tweets we've re-tweeted that we felt stood out. Enjoy!

Looking for a web host that understands ecommerce and business hosting?
Check us out today!