Fave LexiConn Tweets – Nov. 1 – 14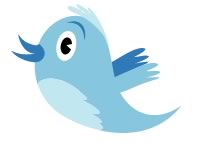 Here are a few select twitter "tweets" from the past two weeks that we liked…
RT @palmerweb: How to "get personal" with your customers – http://bit.ly/3JPsXz
…
Ten Great Ecommerce Ideas for November 2009 – Practical Ecommerce – http://bit.ly/3dMeNi #ecommerce (good tips!)
Always a great source of ideas.
…
RT @MktgExperiments: What else can I test… to improve email clickthrough rate?: http://bit.ly/QfUrL (me: good advice)
Very in-depth look at ways to make your newsletters shine and get people reading!
…
Reading "Facebook 101″ from SEW – good primer on using Facebook for your business – http://bit.ly/2t4jOt
How to get your Facebook presence started.
…
RT @Econsultancy: Q&A: Zappos' Jane Judd on customer loyalty http://bit.ly/3xlRZD (great insight into how to truly drive ecommerce loyalty)
Zappos show how to really be a leader in customer service.
…
RT @copyblogger: All the clicks on online ads come from only 16% of surfers – http://bit.ly/ojVOQ
Very interesting stats…
…
RT @jimconnolly: How to avoid BAD marketing advice online: http://bit.ly/3OQiei #marketing
Don't fall into this trap.
…
Every Second Counts: How Website Performance Impacts Shopper Behavior – http://bit.ly/3BKS6K #ecommerce
Make sure your store pages load quickly.

…

RT @jimconnolly: Social Media Basics – 10 Things Every Business Should Do http://bit.ly/3MEJlP by Sarah @sazbean
A good list to follow.
…
Enjoy the Twitter links and tips! 

Looking for a web host that understands ecommerce and business hosting?
Check us out today!