Top LexiConn Tweets – Oct. 18 – 31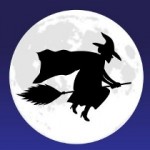 Here are a few select twitter "tweets" from the past two weeks that we liked…
RT @jimconnolly Start with gold http://retwt.me/13dfW (me: solid marketing advice) #marketing
Straightforward marketing advice.
…
RT @ecommerce: Headsmacking Tip: Rank for Brand Promo Code Searches http://ow.ly/vbGB
Don't let other websites come up in searches for your coupons and promotions.
…
RT @remarkablogger: RT @chrisgarrett: 13 reasons your business needs a blog http://bit.ly/3UDKqL
Good list of reasons for having  blog. What's your excuse?
…
RT @commerce_e: 6 ways to Humanize Your Online Store: http://bit.ly/2J0FUO #ecommerce
Nobody wants a faceless store…
…
RT @jbillingsley: RT @gordianproject "How Google Checkout Lost 2/3 of Their Market Share in One Day" http://ow.ly/vVtM #ecommerce #google
One of my personal favorites.
…
RT @remarkablogger: "Do you need to blog regularly if you have a service-based business?" http://bit.ly/40kCJW
The answer is a resounding YES!
…
RT @TheGrok: RT @jbillingsley: You Gotta Know When To Fold Em http://bit.ly/DiFby (good article about ecommerce design)
A must read for any ecommerce merchant.
…
RT @Bazaarvoice: 84% of consumers are more likely to check online reviews prior to purchase than 12 months ago: http://Ez.com/n6ww
The importance of product reviews continues to grow.

…

10 Small Business Social Media Marketing Tips – (Great in-depth coverage for SMB marketing) – http://bit.ly/3lyLme
How to get the most out of social media.
…
Hope the reading is fun. 

Looking for a web host that understands ecommerce and business hosting?
Check us out today!