Do Cookies and Treats Define a Good Company? We Think So!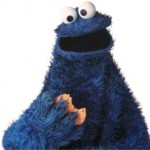 If you could measure how well a company is doing by the number of gifts and holiday treats it receives, then LexiConn would be more popular than Apple and Amazon! But this short post is not about us. It's about our clients, and a way for everyone at LexiConn to say thank you for all the kind gifts, personal cards, and tasty treats we've received.
It's certainly never expected or asked for, but we always appreciate the various special packages that arrive in our office during the holidays (and throughout the year). It lets us know that our efforts and hard work are appreciated. These surprise gifts can brighten any work day (but may cause the treadmills to work overtime).
So, to our valued clients, everyone here thanks you for your kindness, wishes you and yours a safe holiday season, and a great 2010!
HAPPY NEW YEAR!
Looking for a web host that understands ecommerce and business hosting?
Check us out today!