Top LexiConn Tweets – Oct. 4 – 17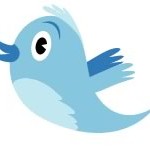 Here are our favorite twitter "tweets" from the past two weeks…
RT @jbillingsley: User Testing Toolbox http://bit.ly/XOVqT #ecommerce (three great resources for testing changes)

Some handy tools for A/B testing and research about your website.
…
RT @TRUSTesmallBiz: RT @Alltop_SEO: 9 Tasty Tips For Ecommerce SEOs http://bit.ly/SqKMX SEO.alltop.com
A top list of ideas for SEO as it relates to ecommerce websites. Quite in-depth.
…
15 Common Mistakes in E-Commerce Design and How to Avoid Them (via @smashingmag) – http://bit.ly/18EK6W #ecommerce
Very informative post detailing the top problems for ecommerce stores, along with suggestions and examples to fix them.
…
RT @jbillingsley: RT @PipitPurch: Don't block the product with window signs http://retwt.me/DrOy via @kevinertell #ecommerce (great advice)
A unique look at the home page dilemma many ecommerce sites face.
…
RT @jimconnolly Top 10 marketing Tips: http://bit.ly/fvFck
Solid marketing tips from one of the experts
…
RT @ducttape: RT @leeodden: RT @tracytho View Bing and Google search results side-by-side http://tinyurl.com/n2tzd7
A neat tool to see bing and google search results together on one page.
…
RT @jimconnolly: Cheap hosting can be costly! http://bit.ly/8gNnu (great advice)
One of my personal favorites. Great simple advice with regards to hosting.
…
Reading "Preparing for the Holiday Rush" – Useful tips for ecommerce merchants – http://bit.ly/wTYtt #ecommerce
Solid tips for being ready for the busy holiday shopping season.
…

RT @TRUSTesmallBiz: SMALL-BUSINESS GUIDE – Real-Life Lessons in Using Google AdWords http://bit.ly/4j2VQS #google
Good look at Google AdWords,  complimented by merchants' experiences.
…
Enjoy the Twitter round-up. 

Looking for a web host that understands ecommerce and business hosting?
Check us out today!