Top LexiConn Tweets – Nov. 15 – Dec. 5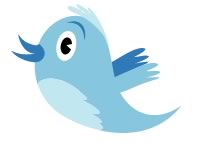 We'll highlight a few Twitter posts and links that we enjoyed over the past 3 weeks…
RT @Econsultancy: How do you handle payment card declines? #ecommerce me: great in depth look at options for merchants
…
RT @ecommerce: 10 tips for improving your e-commerce experience #ecommerce (me: some good holiday tips)
The monthly treasure trove from Practical Ecommerce of 10 great ideas..
…
Good Gomez review of Cyber Monday website performance and load times – #ecommerce #cybermonday
A good review of how ecommerce retailers fared during Cyber Monday from one of the top stats websites.
…
RT @jimconnolly: How to have zero competition for YOUR business! (me: great advice to stand out from the crowd!)
Another solid post from Jim Connolly!
…
RT @doba: Conversion: 10 Advanced Techniques to Turn Shoppers Into Buyers: (me: great ideas!) #ecommerce
Well written article to decrease cart abandonment and increase sales.
…
RT @atStuff: You asked #ShopSite responded. v10SP1 supports recurring payments. How to set it up #ecommerce me: nice!
Simple "howto" on setting up recurring billing in ShopSite.
…
RT @minethatdata: THE most important time in the development of customer loyalty: #measure. (me: love it!)
There is only a limited window to convert a first time buyer into a repeat customer.
…
Just a sampling of some of the tweets we've re-tweeted that we felt stood out. Happy reading!

Looking for a web host that understands ecommerce and business hosting?
Check us out today!