Top Ecommerce Articles and Blog Posts for March 2013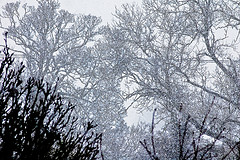 March was a harsh month around here. Colder than normal temperatures, 18 inches of snow when they only predicted 3, and there's still some snow on the ground today.
Spring-like weather is on our doorstep…
Here are four links I found worth reading.
TOP PICK: 11 Ways to Optimize Thank You Pages – Get Elastic
Great ideas to think about implementing.
10 Ways to Compete Against Large Ecommerce Companies – Practical Ecommerce
Simple ways to hold your own against the big dogs.
Designing A Better Mobile Checkout Process – Smashing Magazine
Tons of things you can do to improve the mobile experience.
Surviving Google AdWords' New Enhanced Campaigns – Practical Ecommerce
Here's what you need to know about the new PPC ads in Google.
Looking for a web host that understands ecommerce and business hosting?
Check us out today!