Top Ecommerce Blog Posts and Articles for January 2013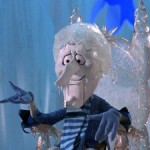 This picture is about how I feel in winter. I'm not a "cold weather guy".
Here are a few "hot" items I found in January that may be of interest to merchants…
Stay warm!
TOP PICK: Holy Grail of eCommerce Conversion Optimization – 91 Point Checklist and Infographic – SEOMoz
Wow! Chock full of great information – An infographic that actually delivers.
Which Site Seal do People Trust the Most? (2013 Survey Results) – Baymard Institute
Great in-depth survey that shows which seal programs actually stand out.
Learn About Robots.txt with Interactive Examples – SEOMoz
Everything you've ever wanted to know about a robots.txt file.
7 Unlucky Things You Can Do To Your Ecommerce Site in 2013 – Get Elastic
Don't make these mistakes in 2013.
13 Tips for Ecommerce Success in 2013 – Practical Ecommerce
See if one or more of these tips can help motivate you in 2013.
Looking for a web host that understands ecommerce and business hosting?
Check us out today!