Google Shopping – What Are You Waiting For?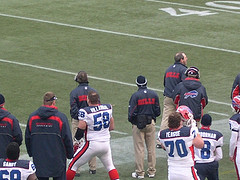 Google Shopping is happening. There's no stopping it.
The deadline for signing up and receiving a 10% credit *AND* $100 AdWords credit that you can use towards your product ads is August 15th.
Google just wrote a blog post with Updates About Google Shopping.
So what are you waiting for? Don't be left on the sidelines.
"My budget is very limited"
We hear this a lot when it comes to Google Shopping for small merchants. Here's what I recommend then:
Start with a few of your better selling products, and submit them to Google Shopping
Set up a small bid for these few products to get a feel for how it all works (use that $100 AdWords Credit to offset any cost)
Make sure you *TRACK* any sales from Google Shopping in your Google Analytics account
Try a few different bid prices, different ad categories, etc…
"My time is very limited"
If you're strapped for time, just test the waters with a few simple bids, set daily/monthly spend limits, and see how it goes. It's very similar to bidding in AdWords for keywords, so the learning curve isn't too bad.
Like watching videos instead of reading? Google has 4 videos on Google Shopping that are easy to watch and understand.
Realize that many merchants are not up to speed on this new service, so get in on the ground floor and you'll have less competition for your products.
…
So no  more procrastinating! Sign up for the new service if you were using the free Google Product Search previously, test the waters, measure the results, and tweak your ads for the best chance at closing the sale. This is the time to do it.
Looking for a web host that understands ecommerce and business hosting?
Check us out today!