Google Shopping Adds Product Reviews
Last week Google announced plans to begin displaying aggregate product review information within Google Shopping Campaigns (formerly known as Product List Ads).  Meaning Google will display stars and review counts next to each paid product listing.

You can read the full announcement at:
http://adwords.blogspot.com/2014/07/helping-shoppers-decide-with-product.html
This is a BIG, long awaited development, that is sure to help merchants increase conversion rates.  If you are currently using the Google Shopping service, or plan to, now is the time to act.
In order to give merchants time to share their review content, we're offering a grace period from late July through October, 2014. During this grace period, we'll allow product ratings to be shown across all Product Listing Ads where we have product review data available. After the grace period, we'll only show ratings for products from merchants who choose to share their reviews with us.
To get started, you will need to complete the merchant opt-in form at:
https://services.google.com/fb/forms/productreviews/
Google does not guarantee product reviews will always be displayed, as they have (or plan to have) additional display extensions that may take precedence in certain scenarios.
Product ratings are one of several extensions we may show with Product Listing Ads, so please note that just because a product has reviews does not mean that we'll always show ratings.
Note: At present, product review data will only be displayed for merchants targeting the United States.
ShopSite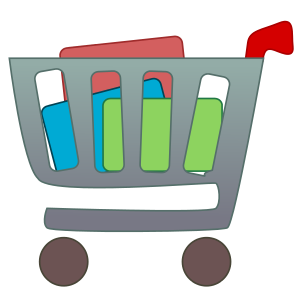 As many ShopSite merchants are already aware, the Product Review module does not natively support exporting of review data.  For LexiConn hosted clients, if you are currently sending a feed to Google Shopping and your merchant opt-in form has been approved by Google, let us know and we will help you obtain the necessary review export.
Magento
Magento merchants should also be aware that Community Edition does not natively support exporting product reviews.  However, several extensions (free and paid) are available from Magento Connect.
Here a couple of popular choices (as rated by users of Magento Connect:
Don't let the opportunity to get in early slip by!