Top Ecommerce Blog Posts and Articles for July 2012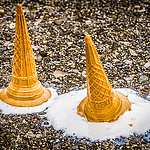 It's been a hot summer. I'm not complaining though, as I love the hot weather.
And up here in the Northeast we've been spared from the drought-like conditions in other parts of the country.
Here are a few "hot" posts I found in July…
TOP PICK: Five best practice tips for optimising product pages – Econsultancy
Great list to review and implement if applicable.
The Free Traffic Myth – Practical Ecommerce
A dose of reality on SEO.
Introducing free 'Search As You Type' pilot for AdWords advertisers – Google Retail Advertising Blog
New service from Google that can integrate with your on-site search.
3 Often Overlooked Checkout Usability Guidelines – Get Elastic
Some ideas for your checkout page.
Looking for a web host that understands ecommerce and business hosting?
Check us out today!