Top Ecommerce Blog Posts and Articles for July 2010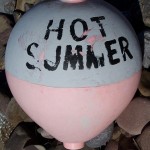 Summer is now in full swing. Around here in Connecticut it's been quite hot, which I do not mind at all (A/C addict). Here's what I found to be worthy of reading for the month of July.
So kick back with a cold iced tea and enjoy!


TOP PICK: The 4 Pillars of Ecommerce Copywriting – Get Elastic
Read. Think about it. Read Again. Put it into Action!
75% of Online Retailers are Ramping Up Mobile Strategies – ColderIce
Don't neglect mobile shoppers, they are purchasing more online these days…
Marketers Abandon Email at Their Own Risk – Econsultancy
Do not be side-tracked by Social Media – Email is still quite profitable.
10 Steps to Zappos's Success – Inc.
Simple, interesting  slide show detailing the life of Zappos from beginning to profitable end.
New Keyword Targeting Feature Rolling Out Globally – Inside AdWords
Google Adwords' latest feature – Broad Match Modifier
Not PCI Compliant? No Problem – Practical Ecommerce
Lots of good discussion in the comments – PCI = confusion
10 Reasons Not to Copy Amazon – Get Elastic
Amazon is not the model for everyone…
Out Of Date? – Jim's Marketing Blog
Don't let your website get stale!
Email Marketing Tips, Trends, and Techniques – Marketo B2B Marketing
Great interview all about email marketing
16 Reasons to be Optimistic About Multichannel Marketing – MineThatData
Insightful content from Kevin as usual. 

Looking for a web host that understands ecommerce and business hosting?
Check us out today!