Top Ecommerce Blog Posts and Articles for January 2012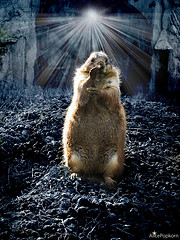 Six more weeks of winter it seems if you believe the esteemed Groundhog.
It's been a busy start to 2012, but I managed to find a few articles worth reading if the topic is of interest to you…
Stay warm!
TOP PICK: Use Pinterest to Raise Consumer Interest – Practical Ecommerce
This is the hot social media place to be in 2012.
5 Exceedingly Simple Ways To Get More Traffic To Your Website – Open Forum
So simple, so effective.
E-commerce in 2012: the experts' view – Econsultancy
See what the big wigs think of 2012 for online stores.
How to Design an Ecommerce Site to Maximize Sales – Mashable
I'm sure you'll find one idea worth implementing.
Why Google+ Matters to Ecommerce + 9 Things You Should Do About It – Get Elastic
Why the big G matters even more in 2012.
3 Steps to Double Your Website's Conversion Rate – Open Forum
Bold title, but easy to follow advice.
Looking for a web host that understands ecommerce and business hosting?
Check us out today!