Top Ecommerce Blog Posts and Articles for November 2011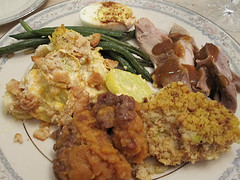 Wow, time really flies during the holidays. Christmas is just a few weeks away, and Thanksgiving seems like it was eons ago.
Since we're all quite busy this time of year, I'll just share a few gems I found last month…
TOP PICK: SEO for E-commerce Sites – Outspoken Media
Great, great SEO article for ecommerce merchants. Worth the 3 minute read.
Providing Exceptional Customer Service – eCommerce and Entrepreneurship Blog
Simple tips to make your phone support better.
GoMo: Ten mobile site best practices – Google Retail Blog
Great list of things to do with your mobile site.
10 Takeaways from Google's Holiday 2011 Consumer Intentions Report – Search Engine Watch
Stats you just can't afford to ignore.
Persuasive checkout best practice from ASOS – Econsultancy
Solid examples of good checkout design.
Looking for a web host that understands ecommerce and business hosting?
Check us out today!