2011 Cyber Monday – How did the small merchant do?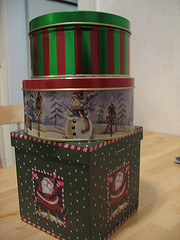 Last year we took a look at 2010 Holiday Sales including Black Friday and Cyber Monday. We examined at random a sampling of small ecommerce merchants that we host, and looked at average order volume per day.
We drew a few conclusions and saw how the SMB market stacked up against the big retailers.
How did things change in 2011?
2011 – The upward trend
We used the same script and rules as we did back in 2010, so the data is a good way to compare order volume year over year. The data is shown below, showing 2010 vs. 2011 day by day for average number of orders per store:
As you can see, 2011 sales volume (in terms of numbers of orders per day) is higher each day as compared to 2010. I'm not a statistician, but I think I can infer that this is a good thing. 

Stats
Cyber Monday sales were up 33% over last year
Black Friday sales were up 23% over last year
Thanksgiving sales were up 17% over last year
How does this compare the overall big box industry? Internet Retailer stated Cyber Monday online sales were up 33% this year. ComScore reported Black Friday online sales were up 26% from last year. For Thanksgiving, ComScore said sales were up 18% online this year.
WOW! Our little 20 line script that randomly looks at order volume for a few hundred small merchants was right on the money!
My ego aside, the bigger conclusion is that online sales for small merchants are tracking with the big box retailers, which means this holiday season is not only a boon for Amazon and Walmart.  The little guys and gals are seeing the same type of increases in online spending this year!
…
So there you have it. A look at how small merchants have done so far this holiday shopping season. Are you seeing the same trend in your online store?
Looking for a web host that understands ecommerce and business hosting?
Check us out today!