Top Ecommerce Blog Posts and Articles for August 2010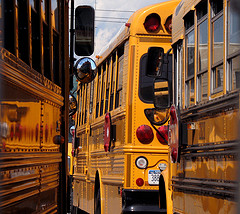 Yesterday was the first day of first grade for my daughter. It's back to school time. We can all learn something new, even if we've been out of school for ages.
Hopefully a few of these posts and articles can teach you a few things you didn't know about ecommerce…
(consider it a homework assignment)  😉
TOP PICK: 101 Ways to Make More Sales Online – Copyblogger
there's sure to be a few gems you'll like in this list!
mCommerce: What You Can Learn From Amazon – GetElastic
What Amazon does right with mobile commerce.
10 Ways to Support Your Best Customers – Inc.
Word to live by for any business.
Marketing messages: It's all about THEM! – Jim's Marketing Blog
It has to make sense to the customer.
Best Business Blogging Tips and Guides of 2010 – Social Media Today
Lots of great info here to spice up your ecommerce blog.
5 Site Metrics Every Small Business Should Track – Amex Open Forum
Analytics – easy as 1,2,3 (4,5)
New Nordstrom Website: The Evolution of E-Commerce – MineThatData
Insight from an analytical thinker – The numbers don't lie.
13 Ecommerce Link Building Tactics For Your Online Store – Zippy Cart
Useful tips for maximizing your SEO.
The Problem with Product Descriptions – StayOnSearch
Don't get lazy with your product descriptions.
E-Commerce SEO: Making Product Pages Into Great Content – SEOmoz
Stellar video about optimizing your catalog pages, and in turn, your sales
Looking for a web host that understands ecommerce and business hosting?
Check us out today!