Five Reasons Your Business Should Have a DUNS Number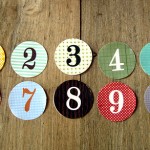 A DUNS number is a special number issued by Dun & Bradstreet to track a business so that information about that business can be reported to other institutions. Most businesses get a DUNS number when they are first formed. But why would a business want one?
Universally recognized
Dun & Bradstreet and a DUNS number is universally recognized as the standard in business reporting and identification. Over 150 million businesses worldwide are tracked by this system. It goes hand in hand with opening any business.
Establish Credibility
Having a DUNS number is a sign of credibility. It shows other businesses and institutions (i.e. banks) that you are serious about your business, and that your financial well being and corporate image are important. It is a sign that you intend to comply with business regulations, and are not afraid to make your company pulbically viewable.
Want government help or contracts? Better have a DUNS number

.
Thinking about a Small Business Administration (SBA) loan? Want to land a government contract? A DUNS number is required for any activity that involves the United States government, or any work with the United Nations.
Helps when applying for loans or credit
Having a DUNS number, and the optional credit file service offered by D&B, will make it easier to apply for a loan or lines of credit.
Faster SSL secure certificate approval
If you are looking to get one of the newer Extended Validation (EV) SSL secure certificates for your website, or any organization validated SSL certificate, having a DUNS number allows the validation process to complete much faster. It bypasses the need to fax documents and proof of business ownership, which can save days of hassle. This is a huge advantage for any ecommerce website obtaining their own SSL certificate.
…
Obtaining a DUNS number is easy and free. Just head over to the Dun & Bradstreet website and you can start the process. It's a great way to enhance your business, and make it easy for other organizations to verify your business credentials. If you already have a DUNS number, log into the D&B interface and make sure all the information on your company is up to date.
Photo credit: Katey Nicosia
Looking for a web host that understands ecommerce and business hosting?
Check us out today!