Top Ecommerce Blog Posts and Articles for January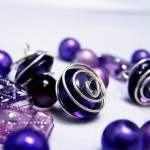 Here are a few ecommerce related posts and articles from January that stood out from the crowd…
Enjoy!
…
Beat Wal-Mart Bloody with a Blog in Five Steps – A great blog post at Remarkablogger that details a few simple ideas for beating the big box retailers at their own game. A mix of humor and real-world examples that every small business owner should read.
Best Practices Review – Five things to look out for on your ecommerce website. Don't be the one that violates these simple rules.
Website Performance: What To Know and What You Can Do – A robust collection of tips and ideas from Smashing Magazine to make your website load fast.
Marketing Tip: Get a wider spread of business! – Solid advice from Jim Connolly about keeping your client list balanced.
A/B Test case Study: Single Page vs. Multi-Step Checkout – In-depth analysis of varying the length of the checkout process.
PCI Compliance – What Every Online Merchant Needs to Know (part 1 of 3)
PCI Compliance – How You Can Do It (part2 of 3)
The Cost of PCI Non-Compliance for Small Businesses (part 3 of 3)
Well written series covering PCI from start to finish.
…
Happy reading!
Looking for a web host that understands ecommerce and business hosting?
Check us out today!