Tax and Shipping Before Checkout – ShopSite Does It Right!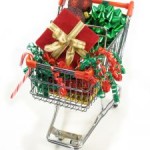 It's no secret shoppers want as much information about their intended purchases before actually completing a sale. Yet many online stores continue to hide all the costs such as shipping and tax, or make the customer wade through a number of screens before revealing this information. Why?
To frustrate and turn away potentials buyers?
First, the stats
A recent Forrester study found that 36% of shoppers that abandoned a cart did so because the shipping was unclear.
A 2009 iforce survey concluded that consumers want shipping options upfront and early on in the online process.
A November 2009 shop.org survey found that consumers consider being able to see the complete cart total before checkout their number one priority for determining if they want to do business with an online retailer.
ShopSite does it right
Given the wealth of information that indicates presenting the shopper with tax and shipping as early as possible is the best approach for online stores, ShopSite has got it right. ShopSite is a leading ecommerce platform that we offer to our hosting clients. With ShopSite, the customer can see both the shipping options/prices and applicable sales tax on the first cart page. No need to register, no need to submit pages of information. It's upfront and easily viewable:
The shopper only has to enter their zip / postal code and country on the first cart page to see all the available shipping options and applicable sales tax. They then have all the details to make an informed decision.
Make it easier for the shopper
If your shopping cart software does not have this feature built-in to show shipping and sales tax right away, consider adding a shipping and tax calculator on the cart page. This can help tremendously with lower cart abandonment rates.
Jason Billingsley, a prominent ecommerce entrepreneur, recently posted on Twitter:
Adding pre-checkout (cart page) shipping & tax calculator improved conversions by 36%
That's quite an improvement for such a small change!
…
Don't try to hide information from your customers. The casino mentality of "trapping" them within the process does not work online. It's too easy for a user to click away and shop somewhere else. Be upfront and honest, simplify the process, and you'll gain more business. The numbers don't lie.
What have you seen that either helps or hinders the online shopping experience?
Looking for a web host that understands ecommerce and business hosting?
Check us out today!