Why We're in the ISP Business (Internet Solution Provider)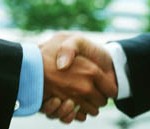 ISP traditionally stands for Internet Service Provider. Our company is an ISP. Even though we provide a service (not a commodity), and the word "Services" is in our company name (LexiConn Internet Services, Inc.), I like to think of our company as an Internet Solution Provider.
We solve problems for our clients. Our service IS a solution.
What problems do we solve?
Here's a few…
My website is down too much


We provide a hosting environment that is stable and fast, with lightly loaded servers. We keep our uptime in excess of 99.97% (through 13+ years).
Tech support is hard to work with and not knowledgeable


We offer personalized support, with all employees in-house and highly trained. No front line support that is not knowledgeable.
I need to get more out of my ShopSite ecommerce store


We offer many add-on modules such as Order Status, Product Review, custom shipping, etc… to help ShopSite merchants get the most out of their ecommerce stores.
We do not have the expertise to manage a dedicated server


We make it easy with fully managed dedicated servers. The client never needs to worry about the server or software and can concentrate on running their business.
We are not PCI compliant


As a PCI compliant service provider, we understand PCI and provide all the tools and monitoring to help clients become (and remain) PCI compliant
Why is this "solution" distinction important?
Although what you technically may provide is a service, I don't know of many people who are "service shopping". However, many potential clients are looking for a solution to a problem. They want answers to their questions, and have problems that require a solution.
Provide that solution, and you turn a potential client into an actual one. Put yourself in your client's shoes, and try to think like them. See what their problems and frustrations are, and tailor your service to solve those issues.
A simple shift in mindset from service to solution can help define your objectives as a service provider. More importantly, it can help you market your offerings in a way that clients can understand, and speaks to them as the answer to their problems.
Looking for a web host that understands ecommerce and business hosting?
Check us out today!