ShopSite Tip – Don't Neglect Your International Customers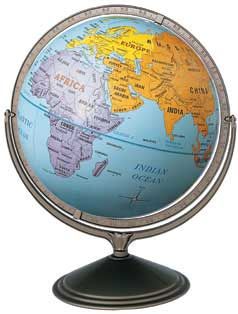 When offering products to customers outside the United States, US based merchants using ShopSite have to adjust a few settings to avoid confusing and/or alienating overseas buyers. Here are a few tips to help with customizing your ShopSite store (or any ecommerce store) for international selling.
Sales Tax
Don't forget to set the default country for sales tax to the United States if your store uses the zip code to determine sales tax. If you do not do this, an international postal code that matches one of your defined US based zip code ranges will be hit with US based sales tax. This is set in the ShopSite backoffice under:
Commerce Setup -> Tax -> Configure
Zip / Postal Code
Many overseas shoppers may not be familiar with the term "zip code". To be more "international friendly", change this text to something like "Zip / Postal Code" so customers from other countries will know what this means.
Don't forget that the zip code on the cart page is the Shipping zip code, so include the word "shipping" in this text.
Shipping Options
Many customers will not read the shipping text closely when they choose their desired shipping option. In fact, they will likely choose the least expensive method. If you are using built-in shipping options in ShopSite like shipping by weight, shipping by currency, etc…, they will appear for all customers regardless of their shipping destination. In this case, you can use JavaScript to restrict certain options from being selected.
LexiConn offers a free Custom Shipping Module for ShopSite that allows you to have static shipping tables but restrict shipping methods to specific countries or states. This gets around the limitation of the static built-in shipping offerings in ShopSite.
You may want to consider using only real-time shipping rates based off the zip code and country of the customer so only applicable options are returned to each specific customer.
Lastly, make sure your overseas shipping options have an indication of the time it will take for products to arrive. Shipping times vary wildly when it comes to delivery in other countries.
List of States
The default list of states in ShopSite that a customer can select from on the checkout page are not helpful for international clients. They only contain US based and Canadian states/provinces. This can confuse many overseas shoppers, and cause them to look elsewhere.
Luckily there's a simple solution. In the ShopSite backoffice under:
Commerce Setup -> State and Country
you can actually type additional entries in the state dropdown box. You can add a selection near the top such as:
None;NA

N/A;NA

International;NA
The ";NA" part is important as this assigns a 2 letter code to the option. This will allow international customers to choose an appropriate option for the "State" field during checkout.
List of Countries
If you only do business with a handful of countries, make sure your list of countries selected only includes this small group. If you do not restrict where you will ship, make sure you add the entire list in the backoffice.
International Ordering Policies
If you do ship overseas, you should have clearly defined policies for international ordering. Make sure this policy page is easy to find and prominent on your site and in the cart. If you only ship to certain countries, list that on this policy page. Having a clear, concise policy for overseas buyers will cut down on confusion and extra emails / calls about why they cannot order from your website.
…
Anything I'm missing? Please comment below.
Looking for a web host that understands ecommerce and business hosting?
Check us out today!