What Are People Saying About Your Company?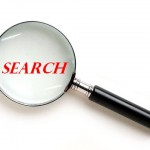 With the explosion in social media and people discussing companies, products, and topics more openly, it is no longer an option for an online business to try and control the conversation when it pertains to their products or services. That doesn't mean you should ignore the discussion altogether either (the proverbial "head in the sand" approach).
You need to be proactive when it comes to finding out what is being said not only about your company, but your competitors as well. This may seem like a daunting challenge given the amount of information that is on the internet today. Luckily, there are a few tools at your disposal to make this manageable.
What to Monitor?
Before you start using the tools, you have to decide on what it is you will be monitoring. A few suggestions:
Your Company Name


This is the easiest thing to monitor. You want to know when your company comes up in a discussion or webpage.
Top Product Names / Keywords


For your most important products or keywords, find out what's being said as it happens.
Your Competitors


Find out what the competition is up to in real time, so you can keep abreast of the latest trends and announcements.
Your Vendors


Find out about new products and offerings, and how the people you do business with are fairing online.
Google Alerts
Google offers an essential service called Google Alerts that will make your job a lot easier. In it's most basic form, Google will send you an email whenever a keyword or phrase appears online:
You can control the areas on the web you'd like to monitor (news, blogs, videos, everything) and how often you'd like to be notified (immediately, daily, weekly). For your company name and the things you care most about, immediate notification is usually a good idea. For lesser items, daily or weekly works out well.
If you sign into Google first, you can also control if the emails are html or plain text, and you can view all of your alert settings in one place. It's never been easier to keep track of your company across the entire global online community.
Twitter Tools
Twitter is an important tool to monitor, as this real-time global discussion network can give you insight into what people are talking about, and whether it's positive or negative. It's quite a large sea of topics to wade through, but there are three tools at your disposal:
1. Twitter Search


Just go to twitter.com and type in your company name and search. This will give you results from the recent past that contain the keyword(s) you typed into the search box. It's simple (and requires you to manually take action), but it provides a snapshot of what people are discussing.
2. TweetBeep.com


The TweetBeep.com website offers a very handy service that will send you an email delivered either hourly or daily that will contain results for the keywords you'd like to monitor. It's free, and easy to use. More importantly, you can keep up with how people are discussing your company and related keywords.
3. TweetDeck


TweetDeck is software you install on your computer that syncs up with your Twitter account (you have a twitter account, right? *hint hint*). Once installed, you can setup search alerts for any keyword or phrase and these will appear in real time in the software. The software can run in the background and alert you when a "tweet" contains your keyword(s). TweetDeck is also a great way to use Twitter as a whole, so it's a win-win.
Facebook
Although Facebook does not yet offer any tools for realtime search keyword monitoring (at least that I know of), you can log in to Facebook and perform a search for your keywords at the top of the page. I typically do this once a day or every few days to see if anything is being discussed about LexiConn and other keywords of interest.
What do you do with all this information?
Once you start collecting all this information, what should you do? Much of it will be for informational purposes only, just letting you know how your company and important items are being distributed online. However, as you start to compile data from various sources, you will be able to spot trends and issues as others perceive them. Maybe you need to make your website more clear, or a product you sell is causing people problems, or better yet, a product you did not realize was a hit item is being promoted by many people on Twitter.
This type of real-time information can open up doors to building a Twitter following, starting a Facebook fan page, getting involved in an online forum or blog comments, etc… Essentially, it helps focus your online efforts to better improve your company, and to make your marketing campaigns more successful.
…
Have other tips for keeping up with your company and competitors? Please share them below.
Looking for a web host that understands ecommerce and business hosting?
Check us out today!