WordPress Plugins in Use – All in One SEO Pack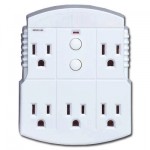 Even though WordPress out-of-the-box does a great job at optimizing any blog for SEO (Search Engine Optimization), there are a number of plugins that can help tweak and squeeze every last ounce of SEO help you can find. The one that we use, and seems to be one of the most well-rounded is All in One SEO Pack.
What does Google have to say about WordPress and SEO?
Probably the best source of information about what Google thinks of WordPress and how it indexes a WordPress blog is this 45 minute video presentation given by Matt Cutts of Google. In a nutshell, Matt explains that WordPress is already optimized for SEO and how Google indexes content. But that does not mean you cannot make it better and focus the search engines in the direction you desire for maximum exposure to the keywords you need.
Installation
In the plugins section of the dashboard, go to "Add New" and search for "All in one SEO pack". Use the auto installer.
Activate the plugin.
You can configure the various options under the "Settings" menu in the dashboard.
Configuration
There are many options you can configure and adjust with regards to SEO in this module. Here is a screenshot of the settings page:
The "Home" textboxes at the top control a customized title tag, and meta keywords and description.


Tip:

Make sure the keywords your blog focuses on are in the beginning of your title. Your blog's name/website can be put at the end, but most people do not search for your blog name, they search for keywords they are interested in.
All the "Format" textboxes are important for setting a title for various pages. The most important is the "Post Title Format" which controls the title of every blog post.


Tip:

I would highly recommend having it be: %post_title%
There is no need to repeat your blog's name in each post title, as it clutters your SEO efforts for post titles that include important keywords people will use in their searches.
There are a few checkboxes at the bottom that are quite important:
All the "noindex" checkboxes: Make sure these are all checked. This will help guide the search engines to only index your post content and page content. They will not index duplicate content on archive and category pages.
Permalinks (Pretty URLs)
In combination with this plugin, I'd highly recommend enabling permalinks in your blog. To do this, go to: Settings -> Permalinks in the left hand dashboard menu. For this blog, we chose:
Month and name https://www.lexiconn.com/blog/2009/10/sample-post/
What this does is instead of a dynamic (ugly) URL of:
https://www.lexiconn.com/blog/?p=64
You now get a pretty URL that has your post title keywords in the URL itself, which helps with SEO and makes it easier for all search engines to index your content effectively.
…
Please share other tips and ideas for plugins as they relate to SEO for WordPress.
Looking for a web host that understands ecommerce and business hosting?
Check us out today!