Top Ecommerce Blog Posts and Articles for March 2012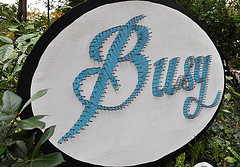 March has been a busy month here at LexiConn. Lots going on, lot of "tech stuff" for me to deal with, and many new projects in the works.
But, I did manage to find a few links below that may be of interest to ecommerce merchants.
So take a look when you can catch your breath and take a break from the hectic Spring rush. 

TOP PICK: HOW TO OPTIMIZE YOUR GOOGLE PRODUCT FEED TO INCREASE SALES – GoDataFeed
If you use Google Product Search, this is a must read!
SEO Essentials For Migrating Websites – Outspoken media
Very thorough discussion when moving to a new site design.
10 Most Important Features of Ecommerce Product Pages – Practical Ecommerce
Good ideas for what should be on your product / moreinfo pages.
78 Resources For Every Internet Marketer's Toolkit – Search Engine watch
Very complete list of tools and sites everyone should have in their bag of tricks.
E-commerce calls to action: 10 best practice tips – Econsultancy
Tips on getting customers to click and buy.
Looking for a web host that understands ecommerce and business hosting?
Check us out today!