ShopSite 11 SP1 r1 Maintenance Release – We're On It!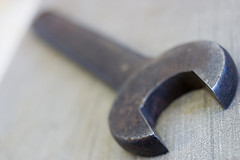 ShopSite has just released the latest maintenance version for v11 SP1 (11 SP1 r1, or 11.1.1 numerically).
This version addresses a number of small bugs and adds a few small enhancements to the 11 sp1 release last month.
Fixes include:
Many mobile browsing fixes to make the mobile experience better for customers.
Tweaks to the new Amazon payment option
Google Feed and XML fixes
A full breakdown of all the changes can be found in the
ShopSite Knowledgebase Article.
Our upgrade procedure
Since this is a maintenance release, we will be automatically applying this set of "patches" to every hosted ShopSite store that is already at version 11 SP1. It does not have to be requested, and it will be automatically applied. The upgrade is seamless and involves no downtime.
If a hosted client is running a version older than 11 SP1, this release will not be automatically applied. It would have to be requested.
We plan to have these updates completed within the next week.
How do you know your store has been upgraded? At the bottom of the main backoffice screen (where the dashboard is), look for the version to be:
11.1.1
If you have any questions about this policy or the maintenance release, don't hesitate to contact us. 

Looking for a web host that understands ecommerce and business hosting?
Check us out today!