Behind The Scenes Of A ShopSite Upgrade / Release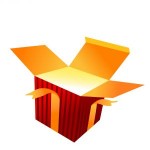 We recently finished catching up on all the ShopSite 10 SP1 upgrade requests that we received since the new version was officially released two weeks ago. It was a busy time here at LexiConn. We received a few emails asking about the status of upgrades, as it took a few days to get to some of the requests.
Here's what happens "behind the scenes" when a new ShopSite version is released…
One month (or longer) before the new version is released
About one to two months before an official release is made by ShopSite, we work closely with them on testing out the new features, performing test upgrades, etc… to start the process for a seamless release. We provide ShopSite with feedback, bug reports, and suggestions to help improve the software.
This cooperation between LexiConn and ShopSite really makes a difference for a smooth upgrade process for our clients. It also provides our staff with valuable training in how to use the new features, so everyone here is quite familiar with all the new offerings. It improves our ability to support our ShopSite clients when questions arise.
A few weeks before the new ShopSite version is released
The next step in the release cycle is a beta test period. We invite a small group of merchants who are active with their stores to upgrade to a beta release. We work closely with them when issues come up, and work with ShopSite to quickly patch any bugs that are found.
Our clients provide us with valuable feedback on the new version, and we work out the kinks in a controlled manner. This is crucial for insuring the actual release will have a reduced chance of any "show stoppers" that will cause major problems for merchants when they upgrade.
The day of the official release
On the day of the official release, we upgrade all beta stores to the official version. We announce the new version on our website and to our clients via various methods (newsletter, Twitter, Facebook, etc…). We provide a simple upgrade form that clients can fill out to request the upgrade. We do not automatically upgrade stores, as some merchants choose to stay on older versions for various reasons. Major release upgrades are performed only upon request.
The actual upgrade process
Here is all that goes into an upgrade of a live store with LexiConn:
1. Test out the site and store first


Before performing an upgrade, we will take a look at the existing website, place an item in the cart, and proceed to checkout. This allows us to see how the cart looks before the upgrade, see how the process flows, and make note of custom buttons and layouts.
2. Back up the current store


We perform a backup of the current store files before performing the upgrade. This allows us to roll back to the previous version if problems are encountered, or if the merchant wants to go back to the old version.
3. Upgrade the store


LexiConn has a custom upgrade script to handle each store's upgrade quickly and seamlessly.
4. Test the store after the upgrade is complete


Once an upgrade is complete, we once again place an item in the cart and proceed to checkout to make sure the cart operates normally, buttons haven't changed, and the process is not broken. If we notice any issues, we work to correct them or inform the merchant right away.
5. Email the client


An email is sent to the client informing them that the upgrade is complete, and asking them to place a complete test order to make sure their store can still accept an order normally, and so they can see how things look post upgrade.
As you can see from the above process, we are quite thorough when we upgrade a ShopSite store. This is what makes our upgrades seamless, as we take the time to make sure things work after the upgrade is complete. We feel this is vital for our ecommerce clients, so their stores are not broken due to an upgrade.
Although the process is not the fastest (and explains why it may take us a few days to complete all the initial upgrade requests), our thoroughness is what sets us apart in terms of the level of support and "caring" that we have for our clients. We go the "extra mile" to make hosting with LexiConn a mutually beneficial relationship as oppposed to a "commodity-based" transaction.
Looking for a web host that understands ecommerce and business hosting?
Check us out today!