Top Ecommerce Blog Posts and Articles For November 2010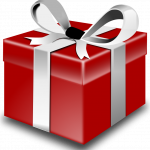 Ah, November. The start of the busy holiday shopping season. That time of year when merchants are busy gearing up for the mad rush of sales that follow Thanksgiving.
In between all the commotion, take a break to read up on a few highlights from this month that relate to ecommerce. Maybe a few tips will help makes this season better than last (at least in terms of sales).
Top Pick: Doing the Math on a Groupon Deal – The New York Times
Is Groupon good or bad for small merchants? Do the math and find out!
The Dark Art of Product Pricing – ProBlogger
Some good advice about what to charge for a product.
7 Reasons Your Site Doesn't Convert – Small Business Trends
It's all about an optimized landing page.
Free Shipping – Is It Worth the Cost? – ShopSite Blog
It's not a clear cut decision.
The Top 5 Culprits (and Solutions) For Shopping Cart Abandonment – Zippy Cart
Why do people abandon their carts? What can you do about it? Find out here.
Launching a New Website: 18 Steps to Successful Metrics & Marketing – SEOmoz
You gotta measure it in order to make it better.
The Secret to Getting Your Marketing Messages Understood! – Jim's Marketing Blog
Know your market, and then speak their language. Two easy steps so often misunderstood.
Get Your Shopping Channel Campaigns Holiday-Ready – Practical Ecommerce
Those product feeds are important during the holidays. Maximize your return with these tips.
Speed: Recommended for Content, Conversions and Holiday Traffic – WebProNews
Great content combined with fast loading pages is the holy grail.
10 Tips for Upping Your Holiday Etail Conversions – Ecommerce Times
How to seduce your customers into completing a purchase.
What You Can learn From the Web's Most Unscrupulous Merchant – Econsultancy
Finding the good in the very bad…
Looking for a web host that understands ecommerce and business hosting?
Check us out today!