The Proper Care and Feeding of a First Time Buyer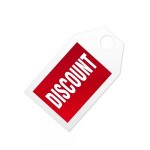 I came across a recent blog post by Kevin Hillstrom titled "The Most Important Time in a Customer Relationship" that I found to be quite interesting. Kevin analyzed the data (life table analysis) for many large ecommerce stores and found that:
40% of customers will ever purchase again — and within the first three months, half of the 40% place their subsequent order.
His findings lead to this statement:
…the most important time in a customer relationship is the three months following a first purchase.
If this holds true in a majority of cases, then it is imperative that your "after the sale" care of a first time buyer be handled with extreme care. How you follow up with the customer in this "honeymoon" period may well determine the fate of turning a first time buyer into a repeat buyer.
For First Time Buyers…
Right after the sale – the receipt
The receipt email is your first communication with the customer after the sale. It's an opportunity to thank them for their order, and provide valuable information such as:
Summary of items ordered and the total

Links to order status and order history

Full contact information and procedures for checking on the status of an order

A sincere thank you for their order

Links to follow you on Facebook, Twitter, your FAQ, etc…
Everyone takes this email for granted, but it's likely the only thing a customer will keep after an order is placed. Make it useful and helpful, and customers will appreciate the fact that they do not have to hunt around for questions and information.
Offer a coupon for a second purchase
If your ecommerce system can identify a first time buyer (shameless plug: Our Customer Loyalty Coupon add-on module for ShopSite can do this), a great way to help them return for a second purchase is to offer them a unique coupon code for some sort of discount on their next order. Whether it's X % off, or discounted/free shipping, providing a new customer that you worked hard to "close" an incentive for another purchase is a great tool for furthering customer loyalty.
Send them a separate email thanking them for their patronage, and that as a first time buyer, you'd like to give them this small gift of appreciation for their next order at your store. Let them know it's a unique coupon just for them. This type of direct promotional offer can be quite refreshing and unexpected for the customer.
Send an email when the order ships
Once their order ships (and especially if there are delays), you should send an email letting them know their products have shipped, a tracking number, link to your online order status page, procedures for contacting you if the items do not arrive, etc… This cuts down on customer service calls and emails, and keeps the lines of communication open.
Send an email requesting they submit a review of the products they ordered
If you have customer reviews of products on your site (and if you don't, you really should), it's a great idea to send an email asking them to review the products they ordered. Give them links directly to the product page or the review page for the specific items they ordered. Time this email so it arrives a short while after they have likely received their order.
Call them (just because)
Lastly, follow up with first time buyers via phone if possible. Just ask them if they are satisfied with their purchase, if there is anything else you can do, and to thank them one last time for their order. Do *NOT* try to sell them anything further. This call is all about checking on them. I'm always amazed (probably because it's so rare) when a company contacts me "just because" to make sure everything went well. Those are the kind of calls you do not forget, and remember instantly when thinking about a gift for someone.
Automation is your friend
If the above sounds like a lot, most of it can be automated (except for the last item: "the personal call"). Autoresponders can be setup to send out these follow-ups, order status emails, requests for reviews, etc… so that it's a set-it-and-forget-it type of system. Then you just have to make one call to first time buyers to complete your after the sale process.
This call can be eye opening to discovering problems you did not know existed, or customers opening up and telling you what they really like, or would love for you to offer.
Once you start interacting with your customers, this can snowball into something much larger: Your company develops a personal relationship with your customers. And these are the types of relationships that last for life.
Looking for a web host that understands ecommerce and business hosting?
Check us out today!