Silence is NOT Golden – 5 Tips for Extraordinary Customer Service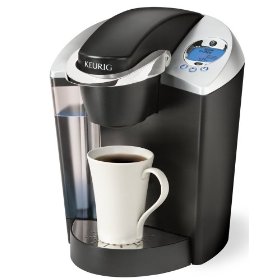 I recently had a bad experience with an online purchase at a store that sells coffee related merchandise. My wife just purchased a Keurig coffee maker, and I thought a gift certificate to a store that sells the coffee would make a good gift for her birthday. One of our employees recommended a site that he liked to order from, so I was pre-disposed to have a good experience.
After ordering the electronic gift certificate (which I assumed would be delivered quickly since it's only a PIN number) the thank you page had an error message (although the order did go through) and there was a broken image as well. I sent an email to them letting them know of the errors to help them improve the site. One day goes by, and no gift certificate email, order history does not show anything, so I fire off an email to their customer service contact. No auto response, and another day passes without a word.
I call them the next day (my wife's birthday) and I'm told they just launched a new site, and the person that handles the gift certificates would get this completed that afternoon. Great! Just in time for the birthday dinner. That evening comes and goes, no gift certificate, no email, no call. Nada. At least I had a backup plan for a gift. And today? Still no communication or certificate from this company.
Communicate, Communicate, Communicate
What can we learn from this (besides having a backup gift for birthdays)? An online company's customer service department can ruin the purchasing experience of even the most positive customer, but if run correctly, can be the best marketing opportunity a company has at their disposal. They can turn bad experiences into lifelong customers, and empower customers to tell everyone they know about how well they were treated.
5 Tips for Extraordinary Customer Service
Communicate quickly and often

If a customer sends an email, do you have an autoresponse that goes out letting them know their email has been received? It's the first step in the communication process, and an important one. It provides them instant feedback that their email did not go to a black hole.
However,  this is only step one… Now your company is on the clock. This is especially true if your autoresponse message says that you will get back to them within "X" hours (more on this a littler further down). Besides an automatic message, make sure you are keeping the customer up to date with any changes or new information. Show them you are proactive instead of reactive, and this will be a positive experience regardless of the outcome (within reason).
IMPORTANT: If a solution is going to take time to research and solve, always email the customer quickly letting them know that this is the case. Keep them in the dark and they will create doomsday scenarios in their heads about what is actually happening.
Under promise and over deliver



Scotty from the original Star Trek series is the classic example of how to run a customer service department. He would routinely tell Captain Kirk that it would take days to fix the engines, and then have it all working a few hours later. This is also a great philosophy for customer service. You do not want to give the customer a time line for completion that is not attainable, as you just set yourself up for failure.
Instead, gauge how long it will take to research the issue and provide a solution. Then pad this time a bit to make sure you will meet your own deadline. If the resolution may take until tomorrow morning for example, then let the customer know you should have an answer by the end of the day tomorrow. If you do solve it quicker, you will have exceeded the customer's expectations, making it an even more positive experience.
Meet your deadlines
If in your correspondence you list a time when something will be completed, or when they should hear back from your company, then this time should be absolute. Translation: If you say we'll get back to you by the end of the day, then you *must* contact the customer by the end of the day with either the solution or an update on the status of their request. If you miss your own deadlines, you show the customer you cannot keep your own promises, which calls into question everything else about your company.
Make sure you have a mechanism for tracking these issues. Whether it's a calendar in Outlook or Google, or a CMS or helpdesk system that can revive tickets at certain times, make sure your customer service department is on top of these deadlines and keeping the customer in the loop on every step of the process.
Never hesitate to pick up the phone


It amazes me that some companies will go to great lengths to avoid making a simple call when it is warranted. Sometimes picking up the phone and discussing an issue with a customer can work wonders towards diffusing a volatile situation. Many times a quick conversation can cut out hours of back and forth emails, or clear up a mis-understanding that cannot be conveyed easily in an email. Most importantly, it shows the customer they are a priority with your company, and not just another number.
Always respond to constructive feedback

If a customer takes the time to tell you about something that is broken on your site, or has suggestions for how to improve a feature, always, always email them back thanking them for providing feedback. If it's something you can and want to fix, let them know it will be corrected. This level of customer service is the hallmark of a responsive company. Customers will take notice of the extra effort and be appreciative, as you are validating the time they took to submit their comments.
You may also want to consider offering a token of appreciation for feedback that may result in increased sales, or prevent the loss of more sales due to you fixing a problem brought to light by a customer. Things like a coupon, gift certificate, free shipping, etc… are simple ways to express your gratitude. These little extras will truly impress customers, and they will not be shy when telling others about their wonderful experience.
Communication is Key
You might have the best customer service department in the world that can solve the most complex problems every time, but if the customer is not kept in the loop and communicated with quickly and regularly, they will come away from the experience less than satisfied. You can never "over-contact" a customer when there is an issue. But you can easily drop the ball by not communicating enough.
Feel free to share other thoughts and experiences as they relate to customer service for online companies.
Looking for a web host that understands ecommerce and business hosting?
Check us out today!