ShopSite Merchant Proves Mobile Commerce is Only Getting Bigger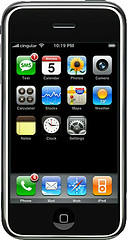 I was excited to see one of our clients recently featured in Internet Retailer. The online magazine wrote about WebUndies.com and how well they did with mobile commerce (mcommerce) this past year.
WebUndies was able to almost triple their mobile sales in 2012 as compared to 2011. Mobile accounted for 5.4% of total sales, as compared to 3% in 2011. Traffic from mobile devices doubled from 10% in 2011 to 20% in 2012.
What was their secret?
WebUndies uses ShopSite as their ecommerce solution. All they did to cater to the ever-increasing mobile customer is enable ShopSite's built-in mobile commerce support. A few clicks, some configuration of categories, links, navigation, search, and their site was optimized for mobile viewing.
They also hired a ShopSite designer to help them customize the mobile templates for a more personalized mobile experience.
That's it. Those changes alone helped them capture more mobile sales in 2012, and likely even larger numbers this year.
Mobile Commerce in ShopSite is Easy
Just a few clicks to enable it in ShopSite (Preferences -> Mobile), a header and footer, navigation, and some default colors…
If you haven't done much with mobile, I wrote a previous blog post all about mobile support in ShopSite. It covers where to start, what to look for, and the all important TEST, TEST, TEST after you have it set up.
…
Ignoring the mobile consumer these days can result in lost sales. As mobile continue to gain on traditional desktop/laptop purchases, you want to get ahead of this before you're left behind.
Fortunately, ShopSite has made it a snap to mobile enable your ecommerce site.
Looking for a web host that understands ecommerce and business hosting?
Check us out today!