Are PCI Scanning Companies Becoming Lazy Fat Cats?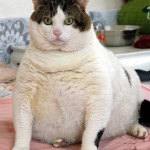 Payment Card Industry (PCI) Compliance is a big thing for ecommerce merchants. Becoming and staying compliant when handling credit cards through your website is mandatory now. It's such a big deal that overnight, a whole new industry was born to "help" merchants become compliant by providing scans and questionnaires – Approved PCI Scanning Vendors (ASVs).
PCI Scanning companies are rolling in it
Many of these ASVs partnered with merchant account providers and banks to become the official partner for providing PCI related services to ecommerce merchants. Some of the larger ones grew from a few hundred customers to tens of thousands of customers in a short period of time.
And with each customer paying $100 – $500 a year in PCI fees, millions of dollars were at play. A whole industry was born, one in which large amounts of money could be made in return for some automated scans and a questionnaire.
A bad trend is emerging
As these companies grow larger, we've noted that a trend has become apparent – One in which these companies seem to do less, do things slower, and make life more difficult. Pretty much the opposite of what they were initially designed to do. And oh yeah, help merchants become more secure.
In many cases, it feels as if we (the hosting company) are often left doing their job, and merchants are left to fend for themselves.
Recent examples experienced first hand
"We don't believe you, you're a liar, do our job"
I was taken aback by this one… A simple false positive came up on a PCI scan. So, we emailed back listing the patch level of the software (think of this like the VIN number on your car) that should show the issue is already patched and not a vulnerability. We run Red Hat Enterprise Linux servers (one of the most popular operating systems on the internet), so the patch level should suffice for the PCI company to look up the applicable patches in their database and resolve.
Wrong! The response was for us to dig through the changelog from Red Hat for the past FOUR years and show them where each issue was addressed by Red Hat. Huh ?!?!? That's like applying for auto insurance, giving them the VIN of your car, and the insurance company saying please look through the documentation on your car and provide us with all the specs in the engine and body.
After giving in and providing this, we were then told this is not proof enough. We also had to have a screenshot showing this patch applies to the server and website in question.  What ?!?!? Now they think we're lying and want the picture to prove it? Using the auto quote example, that would be like the agent asking you to take pictures of your car and send them in so they can see there are actually 4 doors on the vehicle.
Simply ridiculous for a standard false positive from their automated scan that could've been cleared up in 1 minute.
Simple Contact Form – "Let's abuse it"
Client has a simple web based contact form asking for name, email, phone, and message. One scanning company says it has to be SSL secured. Seems a bit excessive and not really a PCI issue.
Another scanning company submits 100+ requests via the form "testing" it. Client is annoyed. We exclude this form from being scanned in the PCI control panel. Now the scanning company says they fail PCI because a URL is excluded.
So the client is forced to make it fully secure, add annoying image Captcha to stop the abuse, or block the scanning system from hitting the page at all. None of it ideal.
What's good for one PCI company is not for another
One vendor says IMAP without SSL is fine (checking email normally). Another vendor says this same setup fails PCI. One vendor says FTP is ok. Another says it's not. Who to believe? And is any of this causing small merchants to get hacked by credit card thieves? (hint, the answer is 2 letters long and starts with an "N").
"We'll take our time to address issues, but fail you instantly"
If a PCI scan fails, it says "FAIL" in bright red right away. Essentially, the merchant is deemed to not be PCI compliant. Even if it's a simple false positive, the scanning company may take up to 2 weeks to get it resolved! We've found that the time to get questions answered and false hits cleared up has been getting longer and longer.
"We'll hide the URL that caused the failure"
One of my favorites. Some scanning companies don't list the actual URL that caused the vulnerability to appear. It requires the merchant or us to contact them, ask, and wait around for a day or so before they respond. In some cases they list the wrong URL, or don't understand the issue, making the whole procedure unbearable.
The little guys and gals pay the price
Even though the overwhelming majority of compromised cards come from large companies like Heartland and TJ Maxx (well known security break-ins that resulted in millions of card being compromised), it's the small merchant that seems to pay the price. A small merchant may never see a credit card number (using a real-time payment gateway), but still bears the brunt of these burdensome rules and regulations.
If the target is the large companies, then why make doing business unbearable for the small merchant? It sure doesn't seem to be helping with security. Quite the opposite of "help" in my opinion.
…
The PCI industry (including credit card companies) needs to be cleaned up. It needs to accept more of the burden for *actual* security, and not push it off on the merchants and hosts.
It almost appears as though the PCI scanning companies are creating more rules and red tape to help justify their existence. In my mind, it's an existence we can currently do without. Agree, Disagree?
Looking for a web host that understands ecommerce and business hosting?
Check us out today!