Unlimited Hosting – How Web Hosts Flat Out Lie (Part 3)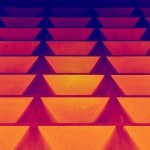 Last week we examined the truth behind uptime guarantees in hosting. A 100% uptime guarantee is not really what most people expect.
Today I'll try to (briefly) rant discuss one of my pet peeves when it comes to hosting – The promise of unlimited hosting.
There is always a limit
Until they create the infinite hard drive or the never ending fiber optic connection, there is no such thing as unlimited when it comes to hosting.
But it sure sounds great as a slogan on a website (ones I've seen):
Unlimited disk space, unlimited bandwidth!

Never run out of space

Host as many domains as you want!
What's the harm?
There are actually a number of drawbacks to unlimited hosting. Check out our blog post 15 Reasons to Avoid Unlimited Hosting for an in-depth look at the perils of this type of host.
The lie that is unlimited hosting
Here is what really bothers me about this marketing technique – IT'S A LIE!
That's right, web hosts are falsely representing themselves and misleading their clients in an attempt to win their business. I'm amazed more lawsuits haven't popped up. The unlimited claim has a whole slew of limits and restrictions. Here are a few I've seen:
Inode limit


The account is limited to 50,000 files. If you have an ecommerce store with a few thousand products, you'll exceed this limit in no time
Bandwidth restrictions


Although they state it's unlimited, the fine print includes statements that "bandwidth has a monthly allowance".
CPU restrictions


The amount of CPU resources is severely restricted (percentage, cycles, impact, etc…). Any modest amount of traffic to your blog or online store could result in your site being down or limited to the point of it being unusable.
File type restrictions


Rules about what type of files you can have, how they can be used, etc… all designed to limit disk space
Unlimited disk space, very low bandwidth limits


This is the new trend for remotely hosted e-commerce applications. They say unlimited space, but then only provide 5 GB of monthly bandwidth. You can exceed this just uploading your images. And the overages can be $10 or more per GB per month!
Limits are a good thing
When clearly defined disk space and bandwidth limits are known, it's easy to know what you can and cannot do with your account. It gives you boundaries for how to setup and use your site, and be able to have it run fast and always be available if you remain within those boundaries.
A good host that sets realistic limits will always allow any client to make full use of their space and bandwidth without fear of being suspended, or their usage interrupted. In our 14+ years of hosting, we have never had to suspend a client that was within their account limits (unless they had a script that was in a loop, or a poorly coded script that was monopolizing the server for long periods of time).
…
I hope my ranting wasn't too much. What do you think of unlimited hosting?
Looking for a web host that understands ecommerce and business hosting?
Check us out today!