One Simple Way To Make Your Ecommerce / ShopSite Search Insanely Better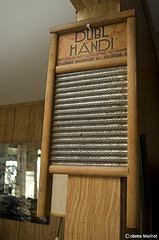 A search feature on any ecommerce site is a necessity these days. But that's the bare minimum. In order to be useful, it has to return results that your shoppers want.
Fortunately, you don't have to spend thousands of dollars on expensive search systems like SLI or Nextopia (although these are great search programs that integrate nicely with ShopSite and many ecommerce applications) to enhance your search results. It just takes a few minutes a day…
Review your search log daily
Most ecommerce software allows you to record what people are searching for on your site. With ShopSite, you can easily enable this under:
Preferences -> Search Settings -> Logging
This mountain of data may be daunting, but there's only one tiny little report to look at that can dramatically improve your search, and ultimately, your return on investment (ROI) when it comes to search…
Zero Search Results (or Failed Searches)
This is the one report you want to look at every day (or a few times a day if your search is used heavily). What people are NOT finding is pure gold when it comes to improving your search system. Look at the top not found results, and take action to make sure the next search will find something useful. We covered some of this in detail in a previous post about examining your search results.
So what do you look at / change?
Typos


Maybe people are not typing in the brand name correctly. Add these common typos to the keywords for applicable products (ShopSite uses "search keywords" that are tied to the search interface for this exact purpose).
Plural, singular


People may be typing "shoes" instead of "shoe". If your product keywords are not accounting for this, add these plural or singular words.
New product lines / offerings


Maybe people are looking for products you do not carry. It's a great source of information about what new products to offer.
Substitutes


If people are looking for a competing brand, or a type of product you do not have, maybe there's an alternative product that is a great substitute. Add these keywords to those products, and explain how it's the "perfect replacement" for product XYZ.
Bonus tip: One popular search per day
If you have a spare minute or two each day, look at your most popular search phrase, and try it yourself on your site. Examine the search results, and make sure they are the best options for giving your customers what they want. If not, tweak keywords, weighting factors, etc… until you achieve the perfect balance.
…
So there you go. In 5 minutes or less per day, you can improve your search results in a meaningful way without having to invest big dollars or advanced learning / bayesian / heuristics / (insert your buzzword here) techniques. Just a little time eyeballing what's not being found and making sure the next time, it's easily found (and hopefully bought).
Anything else you can do to make your on-site search better? Please share in the comments…
Looking for a web host that understands ecommerce and business hosting?
Check us out today!