FTP Injection Attacks Are Getting Craftier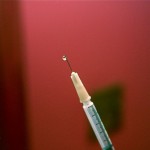 In a previous blog post, IFRAME Injection Attacks via FTP were examined. Back in August and September of 2009, we saw a sharp increase in these type of attacks. In November and December of last year, these attacks appeared to stop altogether. It seems that was the calm before the storm…
What's happening now?
In the past two weeks, we've had several clients whose FTP passwords were compromised. This is often due to malware or trojan "virus-like" software that infects a PC and actively searches for stored FTP credentials in common FTP programs like Filezilla or CuteFTP.
Once these details are obtained, the FTP login information is distributed to an army of compromised servers and other PCs where automated "bots" FTP into the account, download all of the files, and re-upload specific files with malicious code now embedded.
What's changed?
In the past, these automated bots would simply alter files that had the words main, index, or default in their filenames, and only looked at .htm(l) and .php pages. This made it easy to spot, easy to find, and easy to clean. Additionally, they mostly either inserted a hidden IFRAME or sometimes javascript that tried to load an iframe.
The latest round of attacks has shown more sophistication. In addition to the standard filenames, they are now targeting javascript files (files ending in .js). The code they are inserting is encrypted javascript code that issues a "window.onload" command (which tries to run the malicious code once a page is loaded). The code is often inserted at the end of the file, but can be put in various locations in the file.
To make it more difficult to clean, the code is often randomized so there is no common text between various infected pages. This can result in  a tedious manual cleaning process to remove this malicious code.
What can be done?
Read our IFRAME Injection Attacks via FTP on the Rise Again blog post for a detailed list of things to do when your site is infected.
To prevent this from happening in the first place, only give out your FTP password to trusted people, change it regularly, and most of all, KEEP YOUR PC CLEAN! This means using up to date anti-virus software, keeping Windows updated with the latest patches, and using a separate malware scanner like Malwarebytes.
…
Please share any other tips or trends you've noticed with this new round of attacks.
Looking for a web host that understands ecommerce and business hosting?
Check us out today!