What We've Been Up To Lately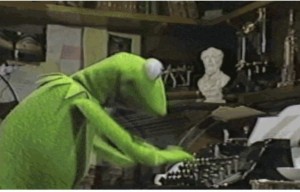 If it seems "quiet" here on the blog, that doesn't mean we haven't been busy… Just the opposite. Behind the scenes we've been working on a number of things…
From infrastructure improvements, to making sure all servers will support TLS 1.2, there has been a lot of activity going on at LexiConn these past few months.
Here are a few items we've been working on…
TLS 1.2 Support
TLS 1.2 is the SSL Protocol that all payment gateways and real-time shipping services will be requiring by the end of the year (PayPal by July 1, 2017, Authorize.net by September 2017, UPS by January 1st, 2018). In addition to this, PCI will require TLS 1.2 at a minimum by June 2018.
Most of our servers already supported this, but some of our older servers only supported up to TLS 1.0. We have been busy upgrading hardware and operating systems for older servers to fully support TLS 1.2. We will have all servers able to support TLS 1.2 before June 30th, 2017.
All SSL and HTTP/2 Support
Along with the TLS 1.2 upgrades, Google has been focusing heavily on getting as many websites as possible to be "all SSL", meaning every page is secured using the "https://" prefix with a valid SSL certificate. We have been quite busy helping many websites achieve this goal. If your site is not already all SSL, get in touch with us and we can explain the process and how we can help secure your entire site.
Additionally, the next generation of web traffic will occur using the HTTP/2 Protocol. This new protocol makes the web faster by combining many of the techniques people use now to speed up their site (multiplexing, compression, stream prioritization). It requires that your site be all SSL to take advantage of this new web traffic system. We are working on making it available to everyone over the course of this year.
Improved Malware Scanning
We have been improving our daily malware scanning that we do on every server. From upgraded software to better detect malware in files, to a Magento specific scanner as part of our membership in the Mage Security Council, we have beefed up our ability to detect (and help clients clean) any infected files or web pages.
Here at LexiConn we take security to heart, and unlike most hosts, will not only find malware, but assist in cleaning it up and securing a website to prevent future attacks.
Improved Backup Systems
We already have one of the most robust backup systems of any web host. That doesn't mean we can't improve it further. We've been restructuring our backup infrastructure to be more reliable, and allow for faster restores if the need arises.
Ecommerce Patches and Upgrades
In between all of these upgrades, we have been performing many updates and patches for both our ShopSite and Magento clients.
For ShopSite, the latest 12 SP3 r2 version is out, and it is highly recommended for all ShopSite merchants. It fully supports TLS 1.2, as well as many new features and bug fixes. We've upgraded hundreds of stores already.
For Magento 1, we have been applying security and bug fix patches to all Magento 1.x stores. The latest patches deal with PayPal IPN support after June 30th, and support for the new MasterCard card numbers that are going into effect this June.
For Magento 2, we've been upgrading stores to the latest 2.1.6 version, and improving our optimizations to help Magento 2 merchants get the most out of their ecommerce website.
For all Magento stores, we have improved our monitoring system to better detect Magento errors, as well as monitoring site speeds with pro-active steps being taken if a site is much slower than normal.
…
I hope this sheds some light on what we here at LexiConn have been up to these past few months. It's an exciting time on the internet with many new advancements and technologies being introduced. We are making sure that our clients have access to all of this and more. 

Looking for a web host that understands ecommerce and business hosting?
Check us out today!