Email – For Your Eyes Only
Accessing email on a mobile device (smartphones, tablets, laptops, etc…), while connected to a public or unsecured wireless network, can lead to your password(s) being intercepted and used by spammers.  To help protect you on these networks, we would recommend configuring mobile devices to use SSL (Secure Socket Layer).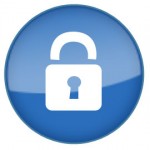 The SSL protocol transmits information over the Internet in an encrypted form for security purposes. POP/SMTP over SSL encrypts all data exchanged between your mail client and the LexiConn mail server with a digital security certificate to protect your username and password.
POP or IMAP Accounts (e.g. Outlook, Android, iPhone, etc…)
LexiConn hosted clients can configure their email programs to use SSL by following these general steps (Refer to the online help within your mail client for specific instructions on where to set SSL options).
In your mail client, select the incoming mail option for using SSL (e.g. "Use SSL" or "Use secure connection (SSL)").
Most clients will set the port automatically when you select the SSL option.  To be sure, verify that the port settings match below:
POP: 995
or
IMAP: 993
Next, select the outgoing (SMTP) mail option for using SSL (e.g. "Use SSL" or "Use secure connection (SSL)").
The outgoing (SMTP) port should be set to 25 (or 26 if your ISP blocks port 25).
Next, set your incoming and outgoing mail servers to match the value assigned in your Account Manager (Account Management > SSL Email Server Name).

Don't Forget About Webmail!
If you connect to mail using a webmail application, you'll also want to protect that connection as well.
For LexiConn clients, you would use the 'SSL Email Server Name' above with the HTTPS prefix.
Example:
https://servername.secure-host.com/webmail
That's it!  Enjoy all the benefits that come with 2048-bit encrypted communication. 😉